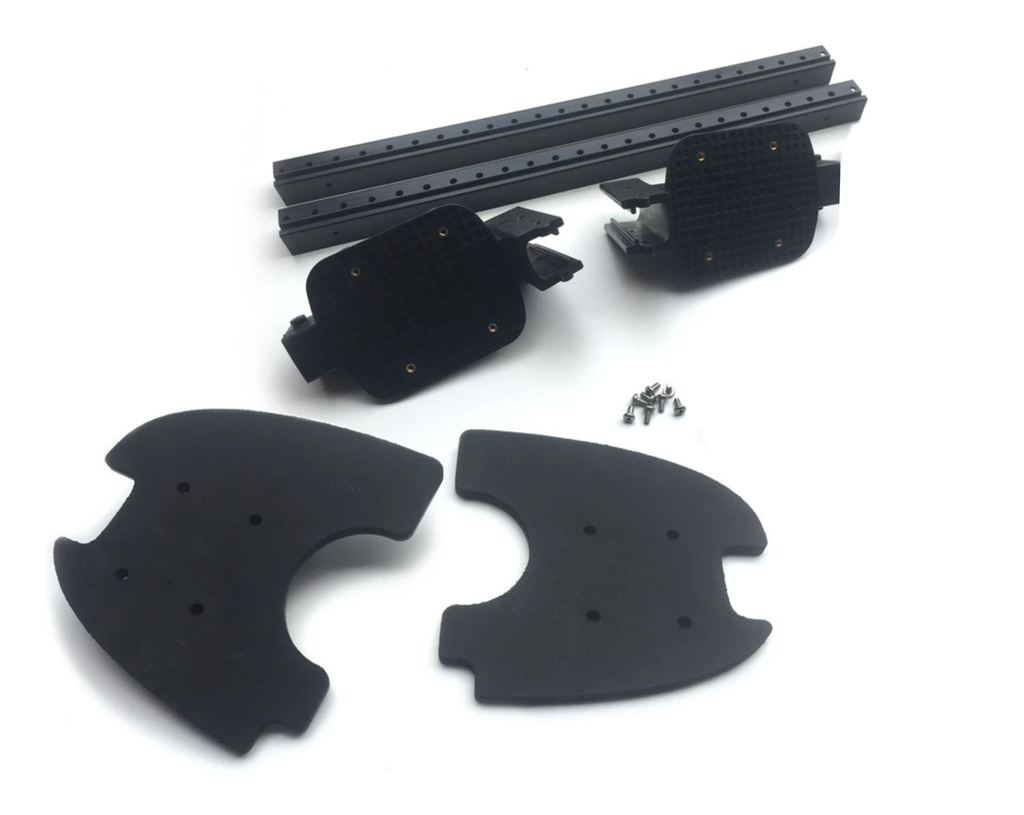 Bulkhead Footrest
Bulkhead Footrest
Our footrest system is truly unique in the kayak industry. It is designed to be safe, strong and versatile. The two rails mount to the side of your kayak like the old school slalom style pedals. The large footrests are then slid onto the rails and held into place with a rope through a cleat that adjusts in seconds. Pull pins are supplied if you want a permanent lock of them into place.
To fill the front of the kayak to prevent feet slipping past the pedals, you can add the grippy foam covered plates to the base pedals.
The versatility of the system makes it the best on the market by far.
---
Share this Product
---
More from this collection