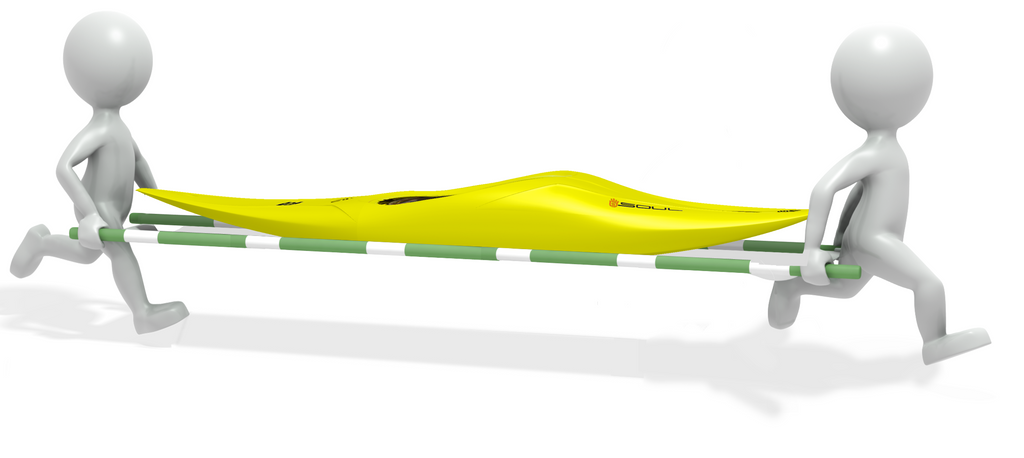 Accident Protection
Accidents happen. Sometimes you're unlucky and you didn't tie the boat on the roof correctly, and it gets hit by a semi truck, or you took a swim and your boat goes over a waterfall on its own, getting smashed to smithereens.
Well, now you can buy Accident Protection from Soul, because, you know... shit happens.
How does it work?
1) If you break your boat, for any reason, even if its 100% your fault, for the lifetime of the boat (we have established that the natural lifetime of a plastic kayak is 5 years, which is the duration of this program), we'll replace the boat for you for the cost of shipping. That's it.
2) The cost is $400 and must be purchased WITH the kayak at the time of purchase. You cannot buy the accident protection after checking out (if you realize you forgot this, you can cancel your original order providing it has not yet shipped, and reorder with accident protection). This protection is linked directly with the serial number of your purchase, and your name.
3) The accident protection is for the Original owner only. If you sell the boat, it is not transferrable.
4) In the event that you use your accident protection to have your boat replaced, we will replace it with the exact same boat that was originally purchased. You cannot "upgrade" or exchange (for the obvious reasons). In the event that this model is discontinued, we will replace it with the closest model to the original.
5) The replacement boat is NOT covered by the original accident protection. But you may purchase new accident protection PRIOR to the replacement boat being shipped, and we will link this new protection against the new serial number, and your name. This is not transferable to any new owner and can only be applied to the name of the original owner of the original purchased kayak.
6) Should you decide to sell your current boat, and purchase a new Soul kayak, you can horizontally transfer your original accident protection to the new purchase for just half the original price ($200), if it's done at the time of purchase.
7) If you should buy a second Soul kayak, and you're keeping the original, you can buy a 2nd accident protection plan for just half the original price, when purchased at the same time as the kayak. This follows the same rules as points 2, 3 and 4 above.
7) Accident protection applies only to Plastic kayaks and is not available for Composite kayaks or boards.
---
Share this Product
---
More from this collection